Driver Assignment for e-Buses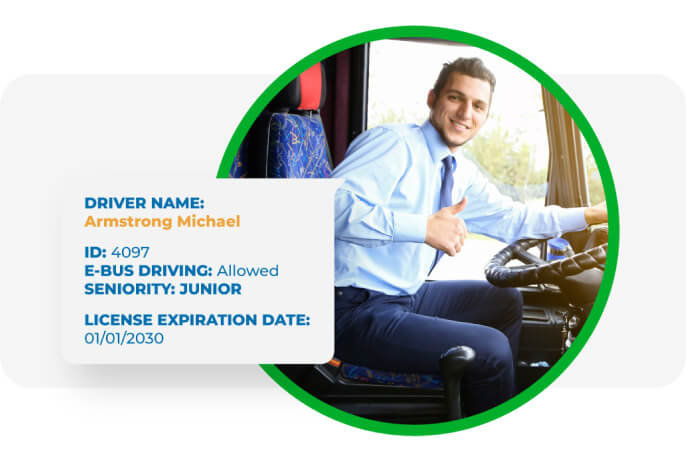 Manage your drivers' work assignments according to your e-bus needs while balancing the workload in accordance with time off requests, labor rules and company regulations, keeping operating costs under control.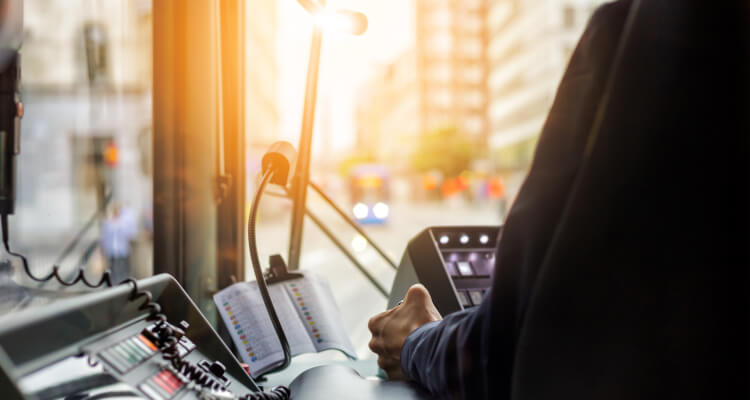 The MAIOR Suite optimizes your Personnel's Work Assignemnt to run your electric vehicles efficiently.
Optimize drivers' assignment according to your electric bus fleet, defining working hours limitations, a maximum daily, weekly, or monthly platform time, and establishing a minimum number of hours between consecutive working days.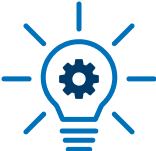 Enhanced with a
driver assignment optimization algorithm
Balance the workload among drivers in accordance with time off requests, labor rules and your company regulations.
The algorithm helps users to speed up planning activities and save time.
The system automatically checks the compliance with all company rules to guarantee efficient service planning.
Manage e-bus qualifications
Assign drivers to e-buses according required qualifications.
Guarantee driver assignments compliance
The system verifies all constraints automatically, specially useful when performing manual modifications.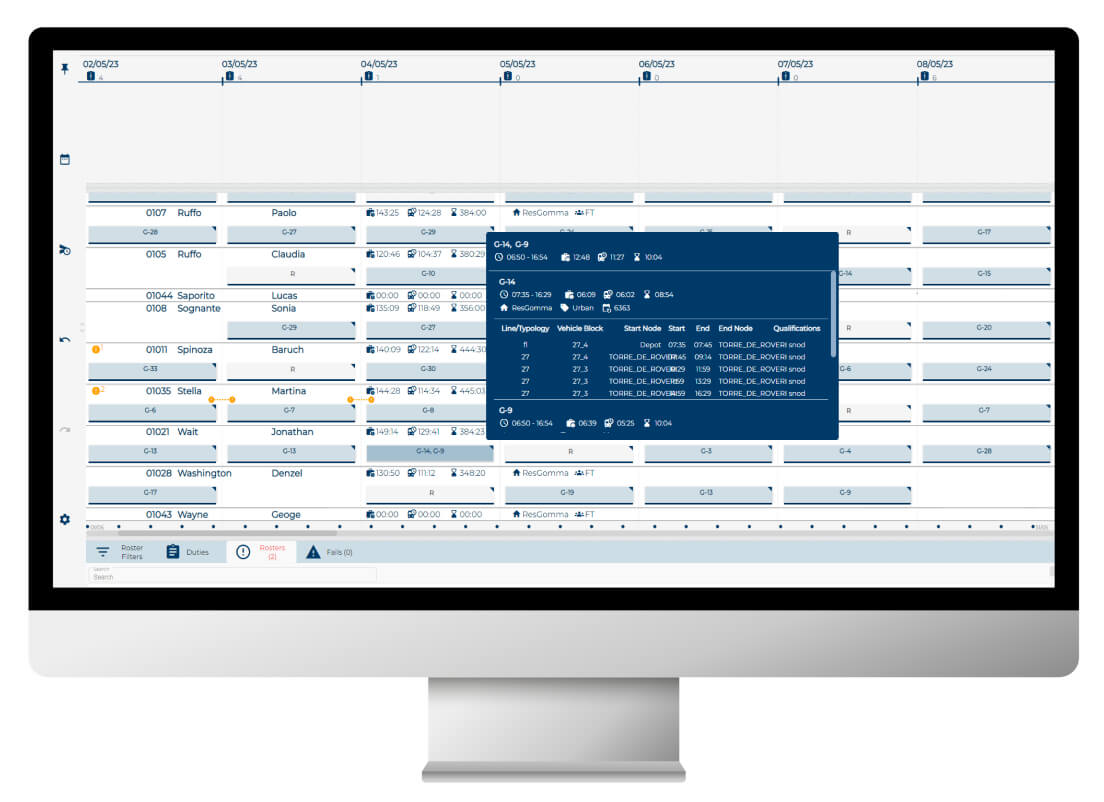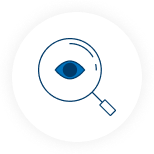 Advanced driver assignment
Rows can contain multiple activities that define the day, for example, a regular duty, an overtime activity, or hourly absence. In fact, a driver working day is usually more complex than just a planned driving duty. It is composed of different working activities, planned and unplanned, as well as hourly absences.
All modules of the MAIOR Suite for e-Bus