Courses in the presence of updating and deepening on the products of MAIOR solutions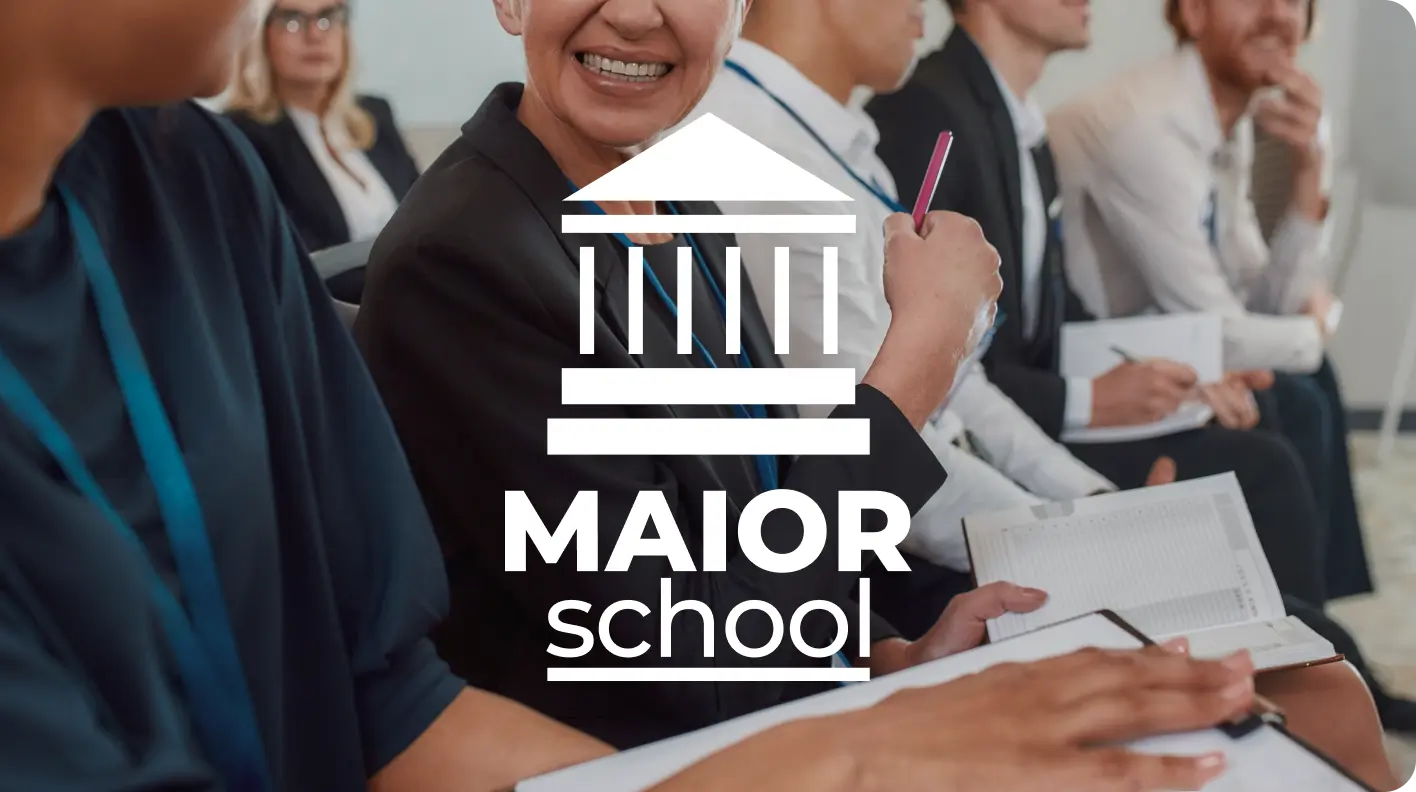 Users from different companies
Meet with colleagues in the sector who use the MAIOR Suite
Team of experienced teachers
In training and seasoned in the public transport world
Case Studies, simulations, and exercises with our MAIOR Team
MAIOR School: VII Edition
The 2023 edition of our courses targeted mobility experts interested in delving into the advanced features and modes of the MAIOR Suite. The goal was to leverage the acquired knowledge to address the evolving demands of public transport effectively.
Each course spanned one day, commencing at 9:00 and concluding at 17:30, with a lunch break from 13:00 to 14:00.
Participation in these courses was exclusively available to MAIOR customers.
MAIOR School: Edition of 2023
   11 May 2023
The 'Timetable Optimization' course is designed for professionals across the industry seeking to enhance their understanding of the MAIOR Suite for more efficient service management across various scenarios. This course delves deep into the integrated service planning modules, equipping participants with tools for optimizing, analyzing, and simulating diverse scenarios.
Key topics covered included frequency, time points, mileage, scenario analysis, simulations, feeder services, intermodality, and urban corridors.
   Wednesday 15 February at 11:30 / Thursday 16 February at 11:30
The 'Resource Optimization' course is tailored to service schedulers in harnessing the primary features of MAIOR Suite modules dedicated to automating the creation of optimized vehicles and driver schedules. This automation minimizes manual effort and ensures the fulfillment of company objectives in adherence to regulatory requirements. The training program caters to both urban and suburban services.
This course involves a thorough examination of the service design modules, equipping participants with tools for optimization, analysis, and simulating various scenarios. Key topics covered include regulations, constraints, hard and soft rules, controls, algorithms, vehicle blocking optimization, parked vehicles, and driver duty types.
MAIOR School back in presence!
MAIOR School boosts internal capabilities, guaranteeing swift returns on software investments.
Each training session brings together representatives from various companies, allowing for a comparison of local public transport situations and the exchange of experiences and operational and organizational methodologies.
These courses incorporate interactive elements, combining conventional instruction with project work, real-world business cases, simulations, and hands-on exercises.
The MAIOR School has already conducted more than 40 training sessions, involving over 150 participants from 35 Italian public transport companies.